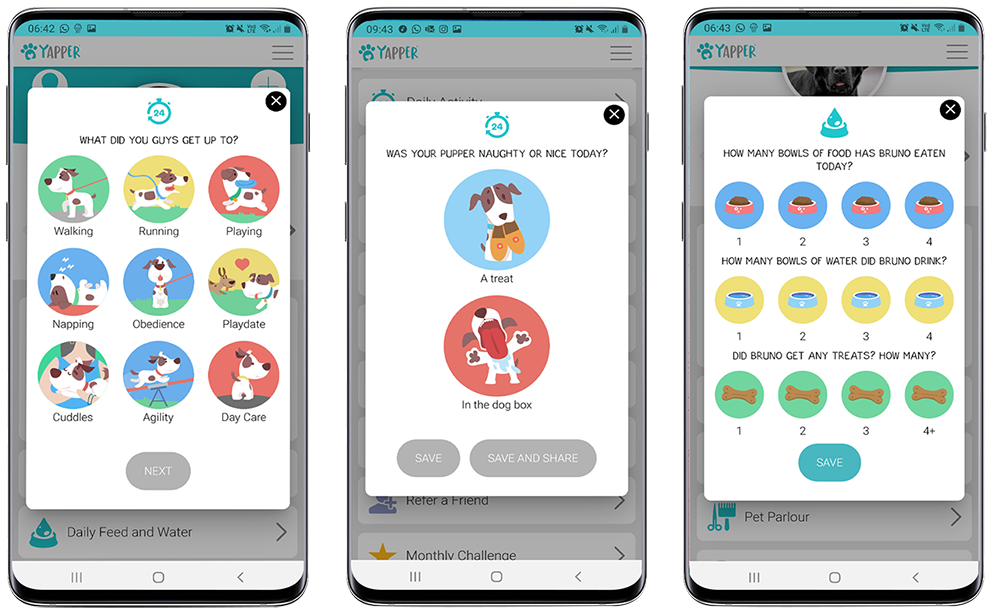 IT's SO SIMPLE
Log activities to earn Paw Points and unlock rewards from our Paw Partners
Stay motivated!
Compete in leaderboard challenges to win treats and earn trophies.
Keep your nose to the ground, and you could have an alpha pup with ultra prizes.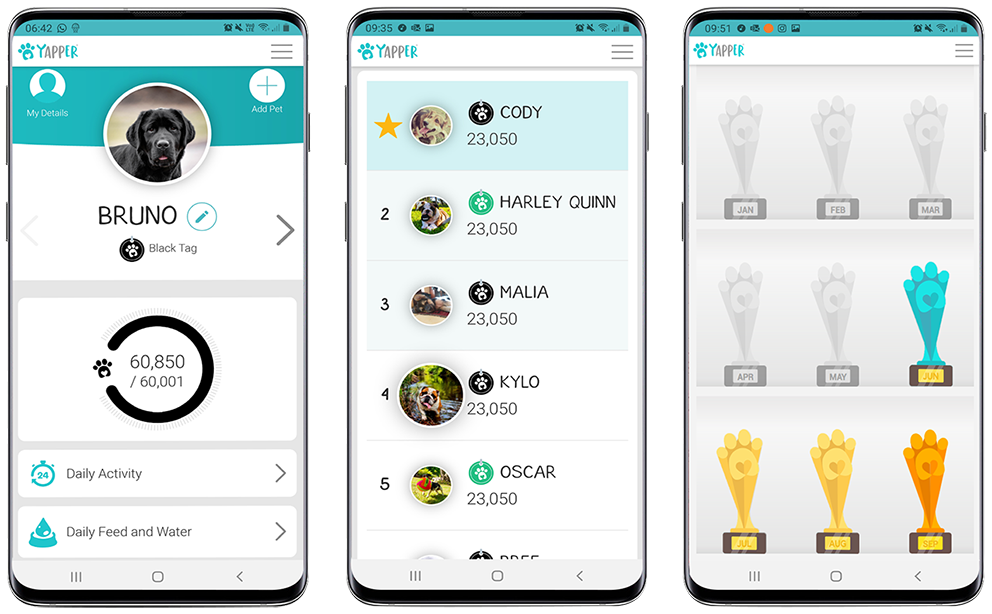 Download Yapper
It's a site. It's an app. No, it's both.
We've been in the backyard developing a Progressive Web App – which means you won't find us in an app store, but you can download to your phone making it so much more convenient to earn valuable Paw Points.
Log into your dashboard on your mobile device and follow these easy steps to make sure that you're taking Yapper everywhere you go.
For Android, use Chrome.
For iPhone, use Safari.
DIG for DOGGO CONTENT.
Thanks to our community, our Paw Partners and our network of vets, we've got tons of tips, stories and fun stuff that will keep your pup healthy and tail wagging.
It's like one giant dog park!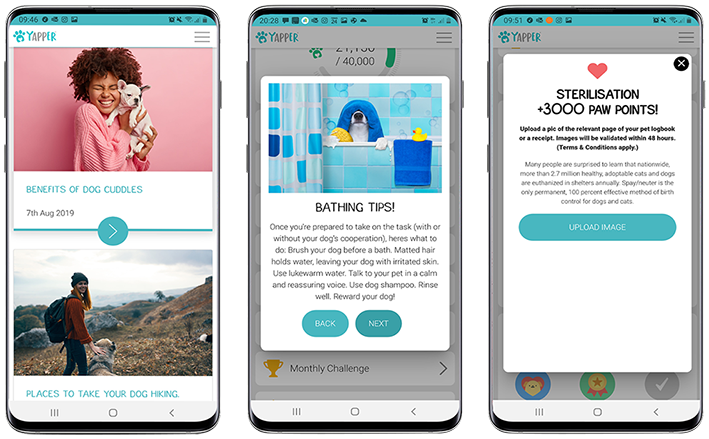 Paw Partners rewards
You can level up your tag status and unlock a range of rewards from our Paw Partners. Visit the Rewards page to see what's new!