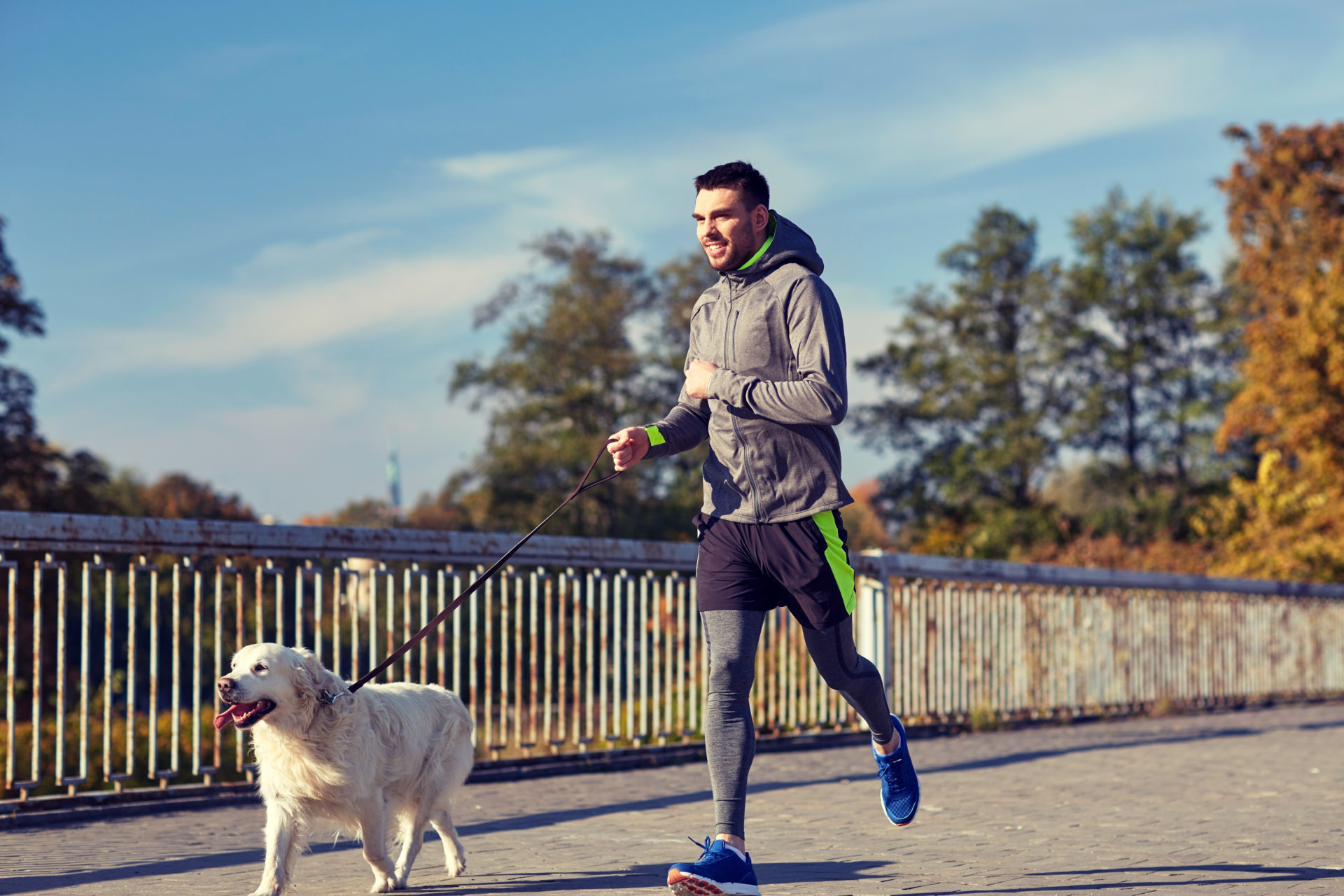 There are millions of reasons why dogs make great buds, but we've compiled a couple of reasons why we think they make a great jogging partner!
An extra special nack.
Dog's have an incredible sense of danger, especially if you're near it. Their sense of smell is up to 40 times better than ours! They can smell and sense something dodgy around the corner. All you have to do is pay attention to how doggo is reacting at all times; it could be a clue that there's something up ahead.
Keen for a canter.
A dog is always ready to get into their jogging harness.
They're super excited for smelling smelly smells and trotting along with their tongue out! Sometimes you might put on your running shoes, to run an errand, and they suddenly jump around panting like maniacs!
It doesn't even matter if you'd just done a couple of tiresome kilometres. They're always ready to go again. Don't you wish you had that energy?
Slow and steady.
If you and doggo are new to running, it's vital that you start slowly to avoid injury and exhaustion. Although a dog's stamina is naturally higher than ours, dogs are a little mindless when it comes to knowing their limits, which means it's easy for them to overexert themselves. We're just saying that you need to pace yourself and maybe find a tap to cool your pup down. Take a sip as well; it's a team effort. You're in this together!
The best thing about having a doggo, when you want to improve your running time, is that he/she will push you to do better. Make sure you know they can handle the pace.
They don't talk.
A lot of you might enjoy a chatty running partner, and there's nothing wrong with that. However, sometimes you want to concentrate on the scenery and focus on putting one foot in front of the other and running with a silent pup us sometimes super for your sanity.
Besides having to stop for the odd roadside poop and the more frequent territory marking, pups can be a ton of fun on the run. You're not alone, and you're also not bothered by having to keep up a conversation.
We hope you agree that dogs make great running partners! Tell us about your experiences whilst running with your furry friends on our Facebook or Instagram pages.
We love hearing from you.